Yes, it's true. Ron Jacobs has finally released the interview I did with him a while ago for his hugely popular ARCast and ARCast.TV.
My initial plan was to use this fantastic opportunity to help promoting the excellent ideas that Dan North has developed in the field of Behaviour-Driven Development (BDD).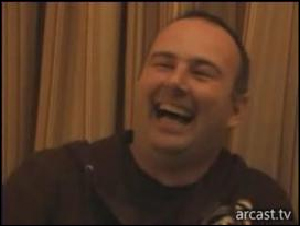 It's a great concept, I thought, and it must be shared among the community.
Well, that was the theory! As I started talking to Ron, I quickly realized that it is almost impossible to talk about BDD scenarios without first introducing the agile context on which we can apply these techniques.
The result? I ended up talking about some agile values and techniques that I have adopted over the years, and I honestly didn't manage to even tackle the essence of BDD.
Forgive me Dan, but we really run out of time!
Well, if anybody is still reading this post, please go to Dan's site and get more info about his work, straight from the source.
By the way, have you noticed? I'm such a bad blogger, aren't I? It's really a bad sign when you forget the password of your own blog administration 😉
Ron however, reminded me of how gratifying is to share and learn from each other.
So I declare this blog open again.
Be patient, and you'll soon see something which I hope you'll find interesting.